Speedo Kids Swimming Goggles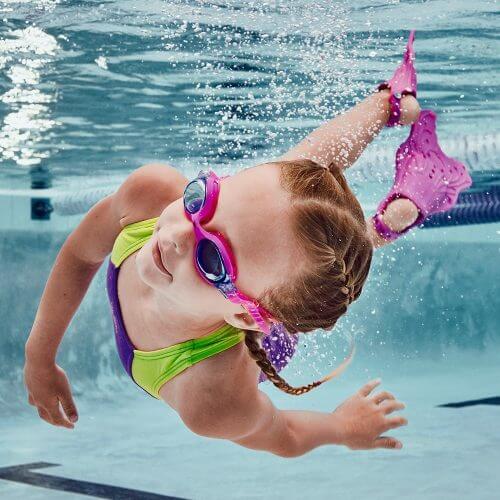 Super comfortable, soft and flexible swimming goggles for both boys and girls. Made by world's premier aquatics brand these goggles are gift for kids from USA to India. Speed fit clips makes adjusting easy and the padding around eyes is soft to provide maximum comfort.
Why we picked this
Provides UV and anti-fog protection
Top rated and high quality swimming goggles for kids
High quality swimming goggles like these are not yet available in India for affordable prices so this will be a great gift from USA to India for Kids.
Product Features
Fun, colorful introductory goggle to fit kids
Middle eye fit ideal for a wide range of faces with a less restricting feel
Soft comfortable frame with quick adjust Speed Fit clips
UV and anti-fog protection
Made by Speedo, the world's premier aquatics brand
Buying Options
Comfortable Swim Goggles for Adult Men, Women, and Youth
& Free shipping
Last update was on: November 9, 2017 12:47 AM