Best value
Philips Sonicare Electric Toothbrush Gift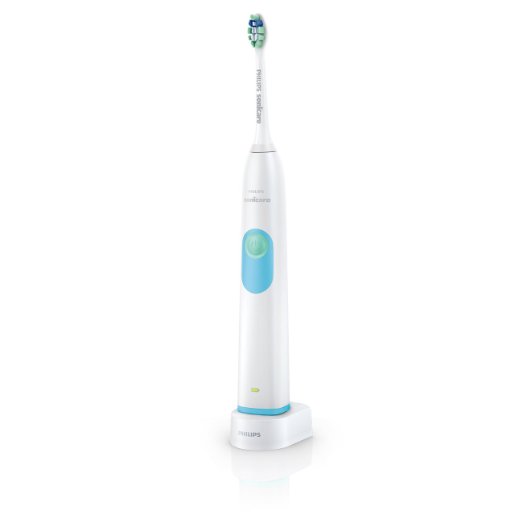 Nowadays lot of dentists are recommending electric toothbrushes. We highly recommend Philips Sonicare Electric Toothbrush Gift for your loved ones as it looks more like general brush and also support 110V-240V compared to Oral-B toothbrushes which support only 110V.
Why we picked this
Philips Sonicare is best selling and #1

 recommended power toothbrush brand by Dental Professionals

Based on evidence based studies, electric toothbrushes reduce dental plaque more effectively compared to manual toothbrushes
Sonicare brush head looks more like regular manual toothbrush making it easy to used to it.
The Philips Sonicare supports 110V-240V so it can be used worldwide and is travel friendly compared to Oral-B which support only 110V.
Philips Sonicare toothbrushes are very highly priced in India compared to USA. Great and very useful gift for your parents, siblings, and entire family to improve oral and dental health.
Product Features
A gap between the handle and the brush head is expected - the gap allows the BH room to move accordingly
Removes up to 6x more plaque than a manual toothbrush. Includes 1 ProResults plaque control brush head
Patented sonic technology: with up to 31,000 brush strokes per minute, dynamic fluid action helps clean between teeth and along the gumline
Smartimer encourages 2 minutes of brushing as recommended by dentists
Easy-start feature slowly increases power over first 14 uses making the switch to philips sonicare easy
Two-color battery charge indicator lets you know when to recharge; 2 weeks battery life