Macadamia Nuts Snack Gift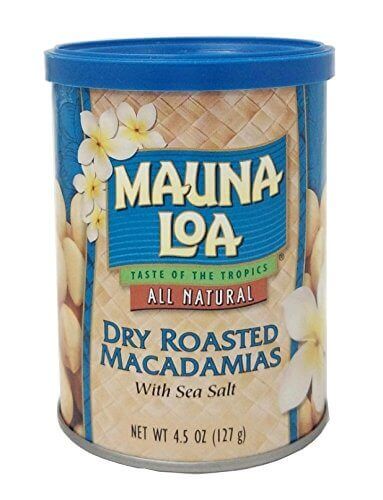 Grown in beautiful islands of Hawaii, All Natural Macadamia Nuts are most sought-after delightful snack gift from Hawaii,USA for your family and friends in India. The premium quality Hawaii's favorite snack has not only great taste but also an healthy alternative. Produced and packaged in Hawaii, these are also called Hawaii Nuts.
Why this is Best Snack Gift from USA
Macadamia Nuts are nutritious, all-natural with great taste.
You won't find Macadamia Nuts in India ,therefore, these are undoubtedly unique and cool snack gift from USA for your loved ones in India.
Mauna Loa Corporation is producing world's finest Macadamia Nuts for more than 30 years.
Product Features
TASTE THE TROPICS: Share this beloved island favorite with that special someone! Our Macadamia Nuts are crafted with only the highest quality dry-roast method and lightly seasoned with sea salt.
FROM THE TRAIL TO THE TABLE: Whether you're headed out hiking, going on a weekend getaway or having guests over, these macadamia nuts are just the thing to replace your standard nuts. A kosher snack.
HEALTHY ALTERNATIVE: A great way to keep your hunger and your mouth satisfied, the Mauna Loa macadamia nuts deliver natural decadence. Healthy isn't a goal, it's a way of living.
INDULGE: Perfect for sharing, sending some heartfelt aloha to family and friends, or just to indulge yourself, Mauna Loa's macadamia nuts are the best way to show someone how much you love them.
OUR MACADAMIAS - Are hand-selected Grade A premium nuts. Dry roasting instead of cooking in oil not only is a hearty alternative but also enhances the unique buttery unique flavor of the nut.
Buying Options
Last update was on: December 23, 2017 6:46 PM