Bengay Ultra Strength Pain Relieving Cream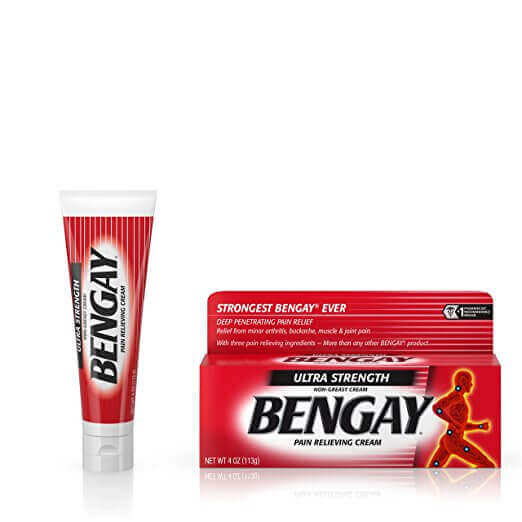 Bengay is #1 doctor recommended and best selling pain relieving cream. Bengay provides pain relief from minor arthritis, backache, muscle & joint pain and is highly useful gift from USA. It is non-greasy and many people trusted Bengay for decades.
Why we picked this
Bengay really helps to relieve from minor muscle and join pains.
Highly recommended gift from USA to India for parents, seniors and for people who do lot of physical activity.
This product is very highly priced in India and also it is not easy to get authentic product.
Product Features
Relieves minor muscle and joint pain
Three pain-relieving ingredients for ultra-strong relief
Non-greasy cream
#1 pharmacist-recommended brand
Strongest BENGAY product ever
Buying Options
Last update was on: November 14, 2017 9:13 AM